It's rare that concept cars ever do get made – after all, they merely are to serve as shock and awe to provide an excuse for people to attend car shows. Most are merely just a vision of what the brand expects to do in the coming years, or to show off "this is what we can do", but just that – to show. 
Audi though, has one exception – namely the LeMans Quattro concept car it premiered in 2003 at the Frankfurt Auto Show. Because a few years after its debut, Audi would announce the Audi R8 – their first ever supercar, which was pretty much identical to the Le Mans concept car itself. Sans the 5.2 FSI V10 twin-turbocharged V10 engine, it was made available with the 4.2 FSI V8 from its RS4 sibling, though eventually a 5.2 naturally-aspirated Lamborghini V10 was made available in 2010 models and above.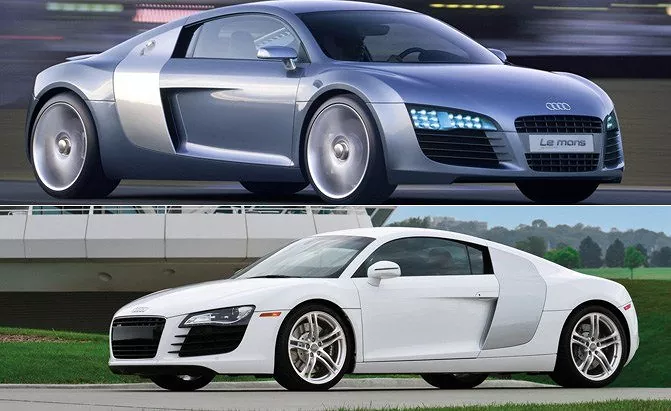 Styling wise, both the LeMans concept and R8 were identical – both featuring the same headlight design with LED outlines, the same rear bumper design, front grille design (a more sleeker, chromed finished version of Audi's corporate grille), silver-finished side panels, and the aerodynamic, sleek body profile that was present on the concept, all made it onto the R8's production model.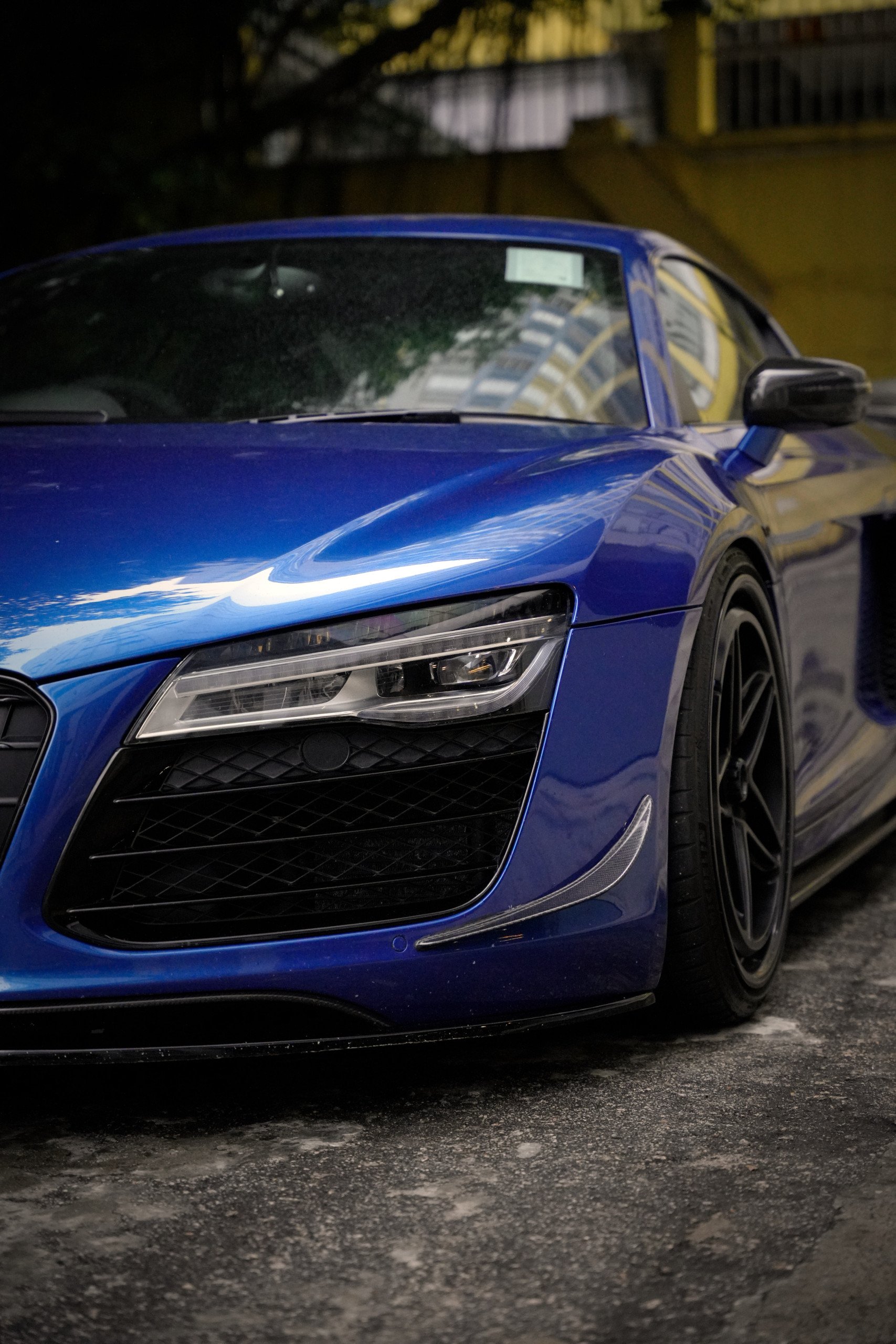 Even before the Audi R8 was announced it would be brought into production and available to the public, the car itself gained a noticeable amount of attention in Le Mans Quattro form when it served as the star car for 2006's Need for Speed entry by Electronic Arts – Need for Speed Carbon as the car of choice of antagonist Dairius of 'Stacked Deck'. In other words, players had the chance to drive the R8, long before it actually was released for production!
Joining the two door hardtop coupe, the Audi R8 was also made available as a two-door convertible 'R8 Spyder'- allowing the driver to enjoy the soundtrack of either the 4.2L V8 or 5.2LV10 engines with the top down and ever more audible to the ears. Many special edition models were launched during the car's production run, such as the R8 V10 Plus which brought a power increaseof the 5.2L V10 engine to 542 hp, various carbon fibre reinforced plastic exterior trim pieces (front splitter, rear diffuser, side blades etc.), model-exclusive suspension with revised spring/damper rates, cross-drilled & ventilated ceramic brakes, as well as sport bucket seats, 'Carbon Sigma' interior inlay sections, as well as 19" 5-double spoke 'Y Design' alloy wheels.
The R8 also found success in motorsport, with Audi releasing a racing-focused 'LMS' model to meet FIA guidelines. Since its introduction in 2009, the R8 LMS has won major endurance races such as the 24 Hours of Spa and the 24 Hours of Nürburgring, as well as the Blancpain GT Series and the GT World Challenge America. The car's success is due in part to its high-performance engine and aerodynamic design, as well as the expertise of the teams and drivers who have competed with it. The R8 LMS has also proven to be a reliable and durable race car, making it a favorite among teams looking to compete in grueling and exhaustive endurance races.